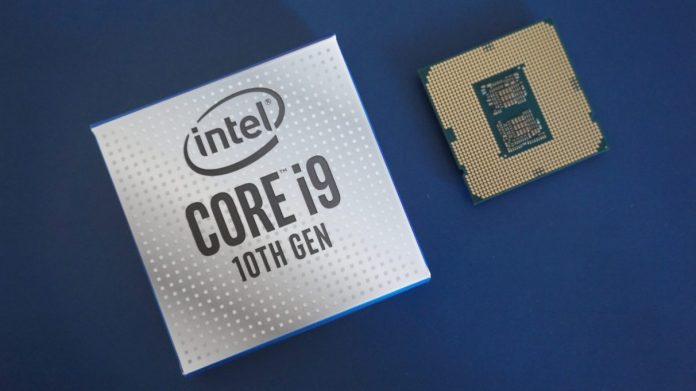 The Core i9-10900K, codenamed Comet Lake, sits at the top of Intel's new 10th-gen Core line-up. This 10-core, 20-thread beast of a CPU looks more like a workstation chip in the same vein as the AMD Ryzen 9 3900X, but Intel has preferably labelled it up as 'the world's fastest gaming processor.'
General Specifications:
| | |
| --- | --- |
| Socket | LGA 1200 |
| Cores count | 10 |
| Frequency | 3.7GHz |
| Max boost | 5.3GHz |
| Integrated Graphics | Intel UHD Graphics 630 |
| Product detail page | www.intel.com |
This is strange and smart at the same time. As the mid-range Core i5-10600K, Intel has apparently recaptured its gaming edge over the more multitasking-centred Ryzens, and there's nothing wrong with holding to a strength. Then again, few current-gen games will be ready to take advantage of the Core i9-10900K's immense core count. Even if you're building a high-end PC, especially for gaming, $499 seems a lot when many affordable chips such as the Core i5-10600K or Ryzen 5 3600X will allow high-end graphics cards to run largely unhindered by bottlenecking.
The Speed Game
Intel has turned to its most entrusted strategy in these crucial times of silicon Industry: higher clock speeds. The 3.7GHz base clock speed is adequate for a 10-core chip, but then the Core i9-10900K has a triplet of technologies that help it – standard Turbo Boost can drive a single core up to 5.1GHz, Turbo Boost Max takes it further to 5.2GHz, and Thermal Velocity Boost – an exclusive feature of Core i9 chips – tips it to 5.3GHz, as well as a highest all-core speed of 4.9GHz.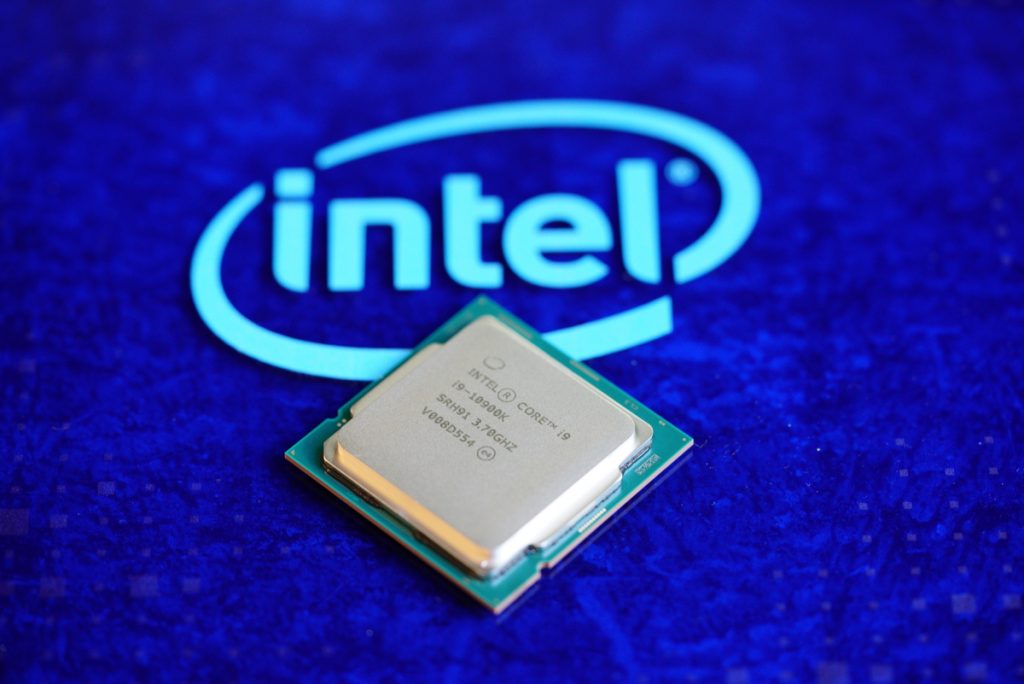 All three systems work in broadly identical ways, dynamically overclocking the processor cores when extra power is needed and when they're adequately cool to do so. In testing, we never saw our Core i9-10900K chip cross above 5.2GHz, so you'd apparently need a more solid cooler than our ThermalTake Water 3.0 watercooler to reach the top Thermal Velocity Boost.
Although, such high speeds do indeed make it an excellent powerful gaming-oriented chip. Playing Dirt Showdown at Full HD resolution with Ultra quality settings, and with a GeForce GTX 1060 graphics card, our PC averaged 145fps, 12fps higher than the Ryzen 9 3900X. This only places the Core i9 on equal terms with the Core i5- 10600K, but after switching GPUs to the GTX 1080 Ti – raising the odds of the CPU becoming the bottleneck – the Core i9-10900K produced a record-setting 191fps, comfortably surpassing the i5's 170fps.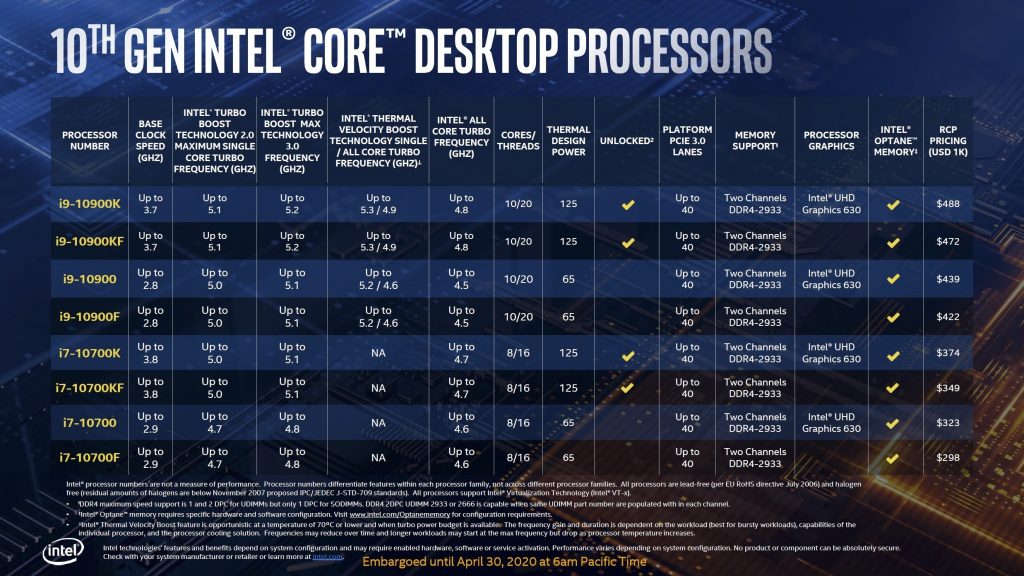 Our 4K application benchmarks also scored a ridiculous 204 in the image test, further declaring itself as a top candidate for single-core performance. It then also kept up well in the more multithreaded multitasking and video tests, scoring 468 and 381, respectively, for an overall score of 395.
This is a significant improvement over its predecessor, the Core i9-9900K, that has lower clock speeds and two fewer cores, eventually scoring 330 overall.
However, it's no match for the new Ryzen 9 3900X. This was considerably slower in the image test, scoring 168, but its 523 multitasking score, 397 video test score, and 422 overall scores have yet to be defeated by any consumer-grade desktop CPU.
Against The Competition
The Ryzen 9 3900X is also more affordable than the Core i9-10900K, at about $418, having more cores and threads: 12 and 24. If you want to build PC mainly for editing photos or encode videos, the AMD processor is inarguably the better option.
Even so, there are some additional advantages to the Core i9 besides gaming. It's not as power-efficient as the Ryzen, but it operates cooler under load, usually staying within 73-75 °C and max at 82°C during our intensive testing. Ryzen 9 stay around 83°C with rare peaks as high as 91°C. Only its 42°C idle temperature was lower than the Core i9's 44°C in our testing.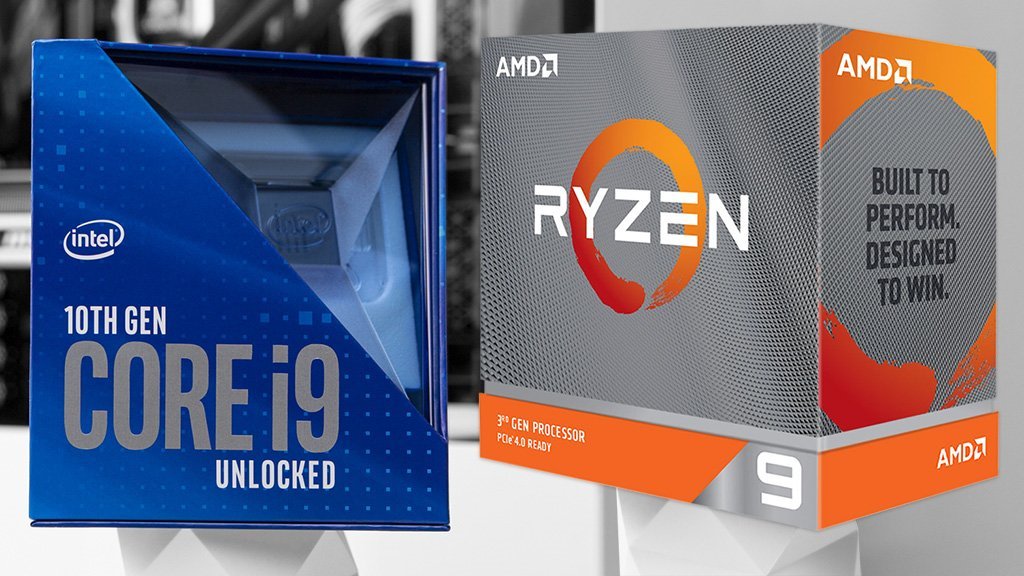 Intel's processor is also more favourable to overclocking. Maybe not as much as the Core i5-10600K, but we got a steady, permanent 5.1GHz overclock that bumped its overall benchmark count to 402, mainly by pushing its video score from 381 to 402. On the other hand, the Ryzen chip, couldn't even manage an extra 300MHz on top of its base clock speed, though we would suggest a larger watercooler than the 120mm model we used for testing the Intel Core i9. Peak temperature figure spiked up to 100°C, which could be hazardous if left to run for an extended duration.
Conclusion
Temperatures were in the normal range when running games. Since this 5.1GHz tweak offered an even more satisfying Dirt Showdown result of 207fps with the GTX 1080 Ti, Intel's strong claim about the Core i9-10900K's gaming credentials is certainly backed up by results. On those grounds, it's worth considering, on the conditions that you can spare the cash and will be pairing it with a compelling enough graphics card to take full advantage.
The AMD's Ryzen 9 3900X is far better value for more multipurpose systems, but it's good to see that Intel's new top-of-the-line CPU is a more reasonable investment than it initially seems.