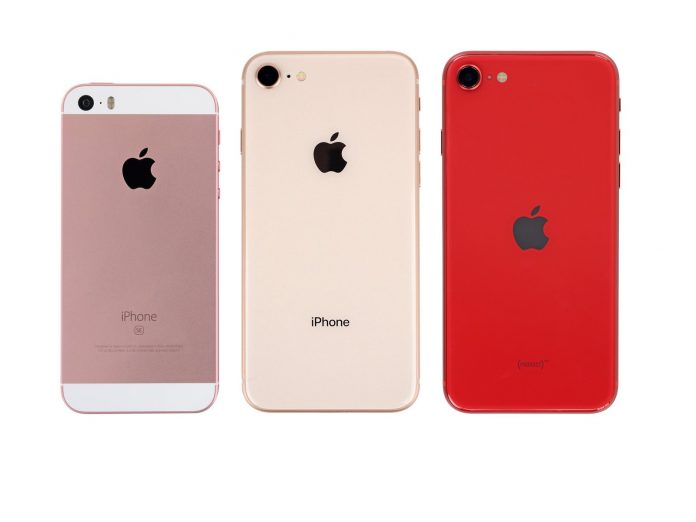 Second Edition? Small Edition? We're not sure what "SE" stands for, but it wouldn't be an iPhone teardown without a little enigma. And this 2020 iPhone SE is $700 worth of smartphone conundrum – old-school on the outside and purportedly pretty modern on the inside. Let's tear down.
Major tech specs
• A13 Bionic SoC with a third-generation Neural Engine
• 4.7-inch Retina HD display with 1334 × 750 resolution (326 PPI), True Tone, and wide color gamut (P3) support
• 12MP wide-angle rear camera at f/1.8, and a 7MP f/2.2 front-facing camera
• Gigabit-class LTE with 2×2 MIMO and 802.11ax Wi-Fi 6 with 2×2 MIMO + NFC + Bluetooth 5.0
• Home button with 2nd generation Touch ID sensor
• IP67 dust/water ingress rating
Teardown key findings
The new SE is slightly smaller than the 11 Pro, but what is really noticeable is the weight difference – the SE is 21% lighter. First, we submit the SE for X-ray inspection along with its predecessors, the original SE and iPhone 8. Aside from a very crafty antenna rework and passing a few chips around the logic board, we can't tell what Apple's been up to yet.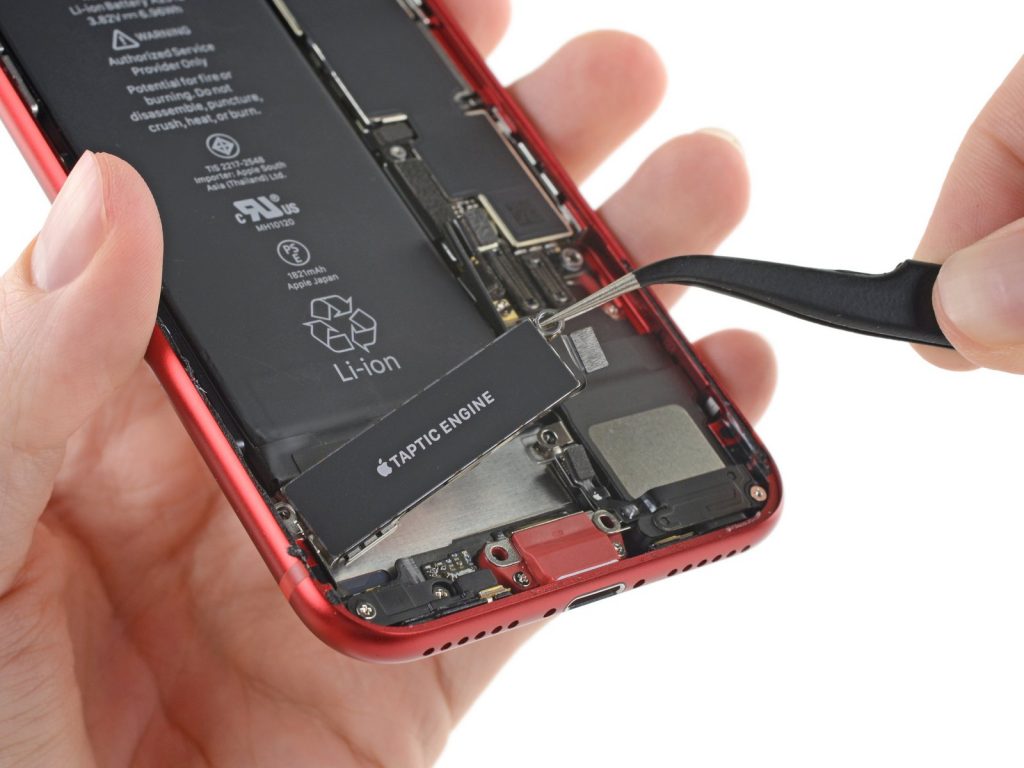 We'll keep the iPhone 8 comparison going and see just how similar these phones are. With both phones open, they look like a clone of each other. Cross-compatible parts could make the third-party repair very flexible. The Taptic Engine and the main speaker are interchangeable between iPhone 8 and SE.
Moving to the battery, the capacity is the same as in the iPhone 8 at 6.96 Wh. That's an upgrade from the original SE's 6.21 Wh, and much lower than the iPhone 11's 11.91 Wh. Unfortunately, the connector has changed, so batteries cannot be interchanged between models.
When Apple retired 3D Touch in the iPhone 11 Pro series, it made the displays thinner and batteries thicker. The new SE also lacks 3D Touch, but the batteries are the same size. What was the sacrifice for? Probably to save money. Or Apple wants us to forget that 3D Touch ever happened.
Where does the primary camera come from? Half the rumors say iPhone 8, half say XR, and a forbidden third half say something else. The SE's sensor is smaller than that in the XR. It's likely an iPhone 8 sensor coupled with A13 image processing.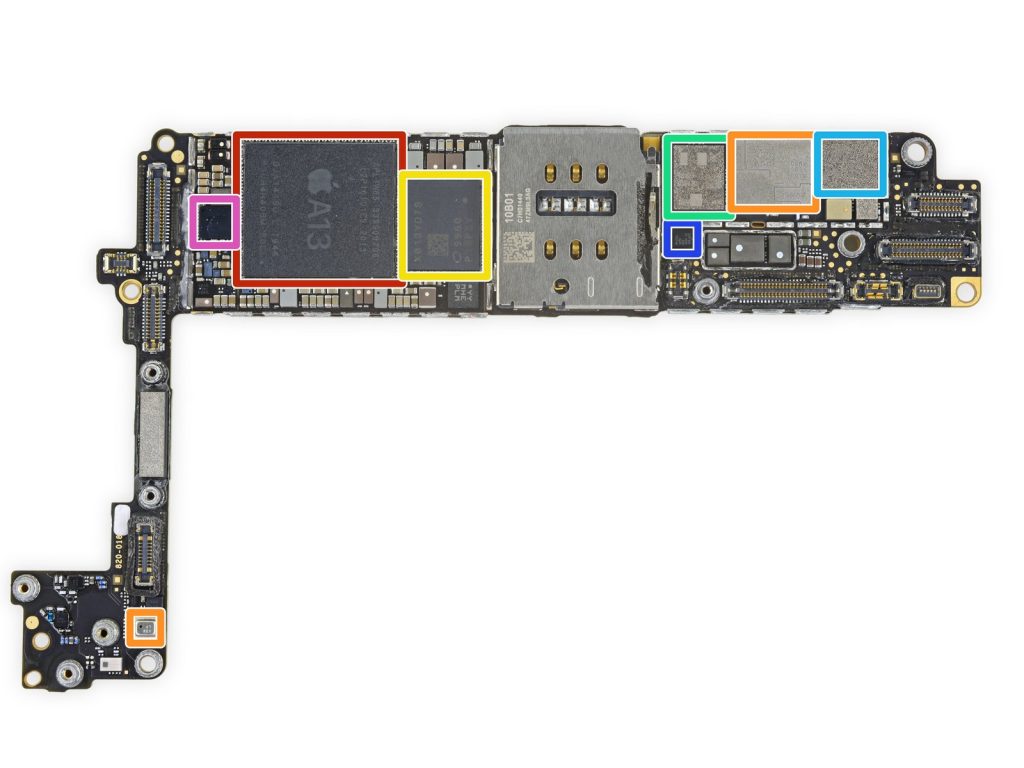 Back to that display — the iPhone 8 display looks alike to the SE's. Are they secretly the same? Not so fast! On 3D Touch screens, we'd normally find a chip on the back that drives the parallel plate capacitors. The iPhone SE display doesn't have that chip. And the layer of capacitors? We start peeling off parts in an attempt to confirm no 3D Touch. The two displays are functionally interchangeable, which is amazing considering the difference in hardware.
iPhone SE 2020 scores repairability score of 6 out of 10 (10 is easiest to repair). The two most commonly replaced segments, display and battery, are straightforward to reach with the proper tools. Most components are modular and independently replaceable, including many that are cross-compatible with the iPhone 8. 1P67 seals complicate repair. While overall it is repair-friendly, you'll still need up to four different driver types, and the glass back is impractical to replace.