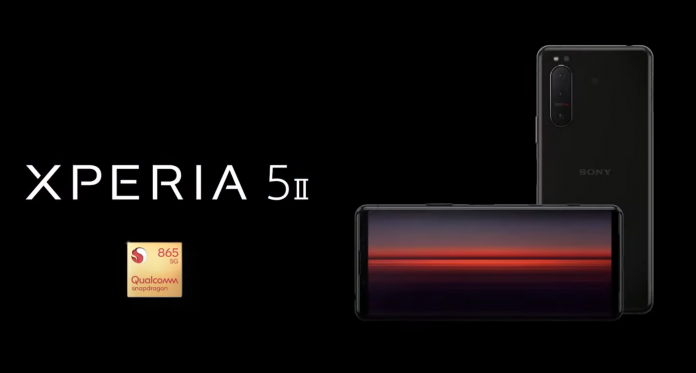 It has only been a few days since Evan Blass leaked over two dozen photographs of the Xperia 5 II, and now, the famous leaker has struck again with a leaked promotional video for the upcoming Xperia flagship. The new flagship from Sony is set to launch on September 17, but we've already seen almost all, if not all, of the key specifications and features. And the leaked promo clip is here to validate most of what we know so far.
The video runs to over three minutes, during which Sony shows the Xperia 5 II in different situations. Earlier leaks had already confirmed that Sony would be re-using the three cameras from the Xperia 1 II on its new device. Still, the Xperia 5 II has a few extra advantages over its predecessor.
The video stresses on the device's multimedia and gaming abilities. The mobile is so versatile that you can enjoy your favorite movies and music at the best display and can also manage pretty much everything you throw at it. For gaming enthusiasts, there's a 120Hz refresh rate screen with 240Hz touch response time, dual front-facing stereo speakers, and an inbuilt gaming enhancer app that gives user granular control over the phone during gaming. The very rare 3.5mm audio jack is here to stay too.
The video also confirms that a Qualcomm's Snapdragon 865 will power the Xperia 5 II, another element that Sony has carried over from the Xperia 1 II . Powering everything is a 4,000 mAh battery, placing the Xperia 5 II on par with the Xperia 1 II and leagues ahead of the Xperia 5 with its 3,140 mAh battery.
The photography and videography capabilities of the upcoming device are also highlighted in the video. The Xperia 5 II can capture slow-motion 4K videos in 120fps, allows burst shooting with AF at up to 20 frames per second, and you can edit captured videos on the color-accurate OLED screen.
In short, Sony has merged all the great features of the Xperia 1 II with a high-refresh-rate display within a more compact frame.