macOS 11 Big Sur has been unveiled officially, and it's almost on its way to the public. Recently announced at WWDC 2020, the next macOS will deliver some pretty significant and exciting enhancements to the Mac operating system.
Where its ancestor, macOS Catalina, only had minor improvements over macOS Mojave, macOS 11 Big Sur is supposed to roll out the most significant changes to Apple's operating system in years. Foremost among them is the migration to Apple-designed silicon. It will finally bring support for every iOS and iPad app to the Mac operating system. Apple also assures that it will lead to greater efficiency and performance.
Beside some stability improvements, we're also getting an extensive redesign in the look of native macOS apps with macOS 11 Big Sur. Apple is ultimately giving apps like Messages, Mail, Photos, Calendar, and even Finder a fresh, much more compact, and sleek design. Of course, we're also getting cool new highlights that are more in order with those on the upcoming iOS 14 and iPadOS 14, with macOS Big Sur delivering widgets. This should make your mac experience much more friendly and unified. Other fundamental changes include:
An updated Safari
This is probably the most significant update the browser has gained since it was first announced. This new version of Safari will bring a multitude of new features, including Intelligent Tracking that can give you a Privacy Report for each site you visit, Save Passwords to keep track of your passwords and make sure they haven't been jeopardized, Extensions support for WebExtensions API and a new Extensions section in the App Store, and native translation abilities.
Sidebar in Mail and Photos
The Apple Photo and Mail apps have been out of date for a while now, but this update brought new designs to many of the biggest Mac Apps, with the most important ones being the unique sidebars in Mail and Photos.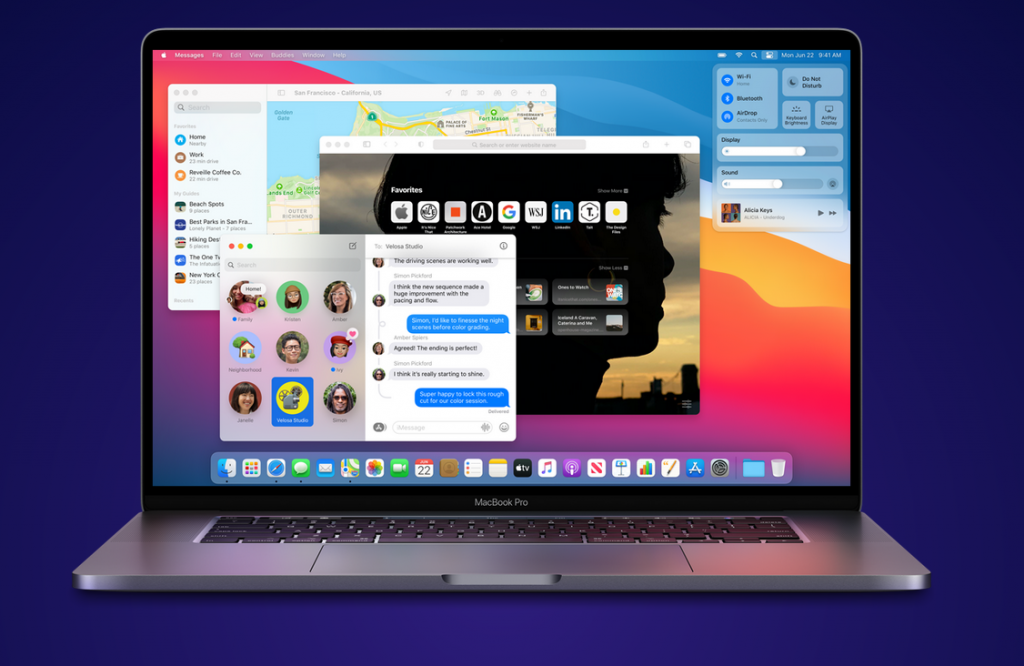 Control Center on Mac
One of the most prominent things about iOS is the super handy Control Center that lets you adjust settings at a glance. Big Sur brings that to the mac, and it's effortlessly accessible in the Menu Bar so that you can easily change settings without need of tunnelling through the preferences app.
If you want to update your mac with macOS 11 when it becomes publicly available in the next few months, make sure your mac machine actually supports it. macOS system requirements have been unveiled by Apple. The following Apple machines will be able to run the next macOS update:
12-inch MacBook (2015 and later)
MacBook Air (2013 and later)
MacBook Pro (Late 2013 and later)
Mac mini (2014 and later)
While there's no official release date announced by Apple yet, we should see the macOS 11 Big Sur accessible to the public in either September end or October 2020 if Apple follows its typical release plan.