Qualcomm has introduced Quick Charge 5, the company's most advanced fast-charging standard, and it's bringing some great promises: 100W+ charging speeds on your smartphone, with the ability to charge a device from 0 to 50% in under five minutes. It's a massive jump up from already excellent QC 4.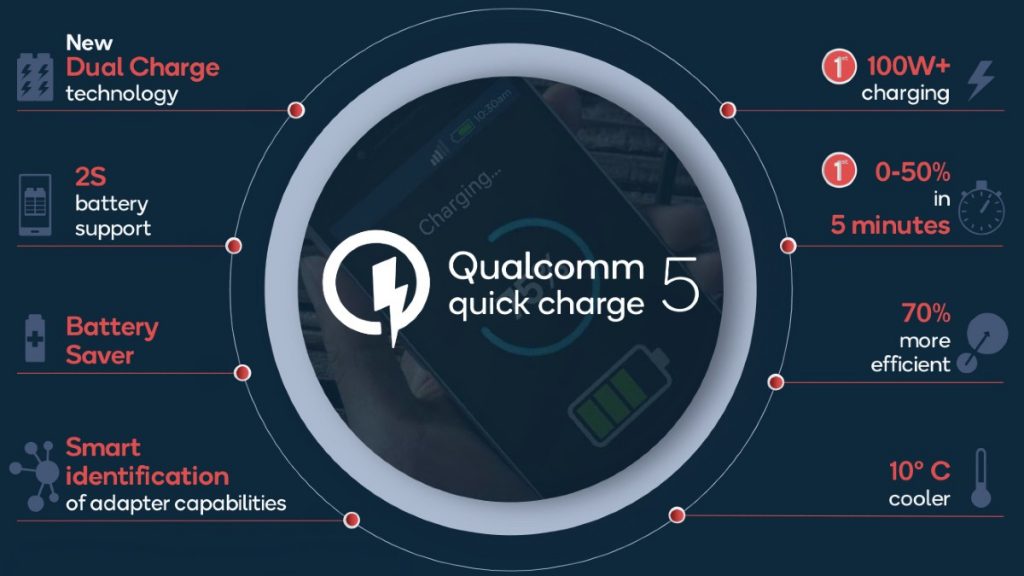 According to Qualcomm tests, a smartphone with a 4,500 mAh battery can be charged from 0% to 50% in just 5 minutes. A full charge of such a battery will take around 15 minutes. This has been achieved by a dual charging solution, which divides the battery into two equal 2,250 mAh cells connected in series to increase their voltage.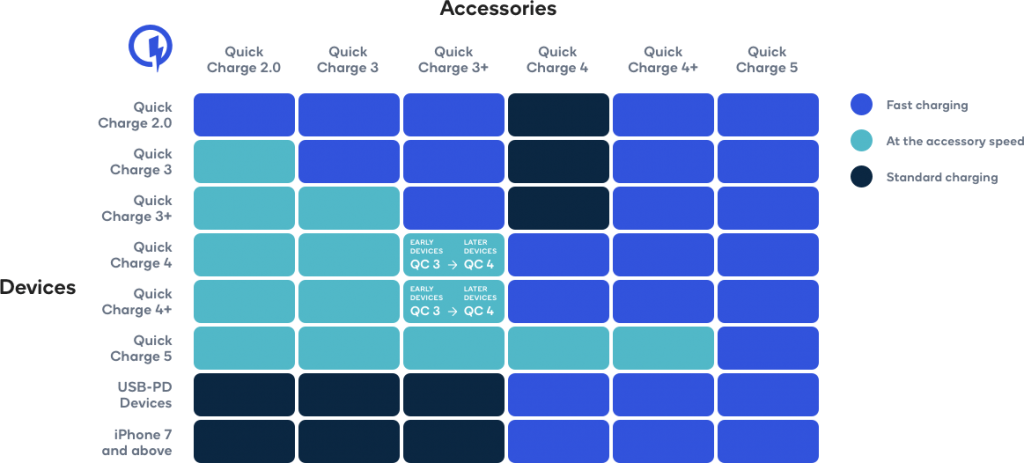 Qualcomm Quick Charge 5 is built on top of USB Power Delivery PPS, but it also facilitates backward compatibility with QC2 and onwards. It will also be able to work with standard USB PD devices and Apple gadgets, which includes iPhone 7 and higher models. Qualcomm has also claimed that this system will be more secured than plain Power Delivery. Another major point of concern with fast charging remains to phone getting heated up quickly during charging. Qualcomm's Quick Charge 5 will charge your phones running 10 degrees lower than the previous generation Quick Charge.
Qualcomm expects to see Quick Charge 5 in smartphones coming in the third quarter of this year. It revealed two charge controller chips that manufacturers can use – SMB1396 and MSB1398. They support both wired and wireless input and can be used with one cell and two cell batteries, depending on the maker's designs for the phone (1 cell designs will be limited to 45 W charging, which is still pretty quick).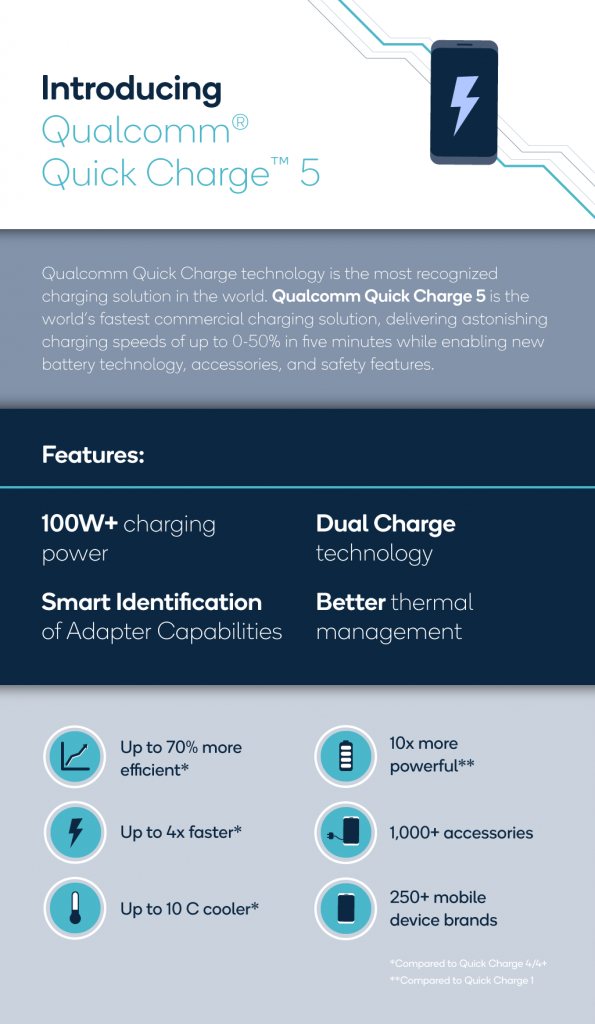 Snapdragon 865+ and 865 already support QC5, though that doesn't mean that current phones running on these chips will be able to use it (as the chipset needs to be matched with the new SMB chips).