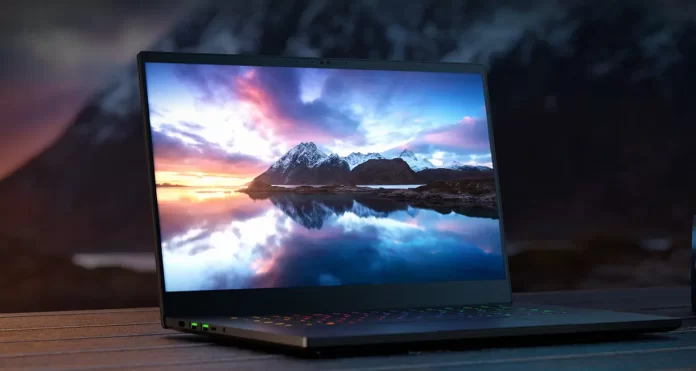 The Razer Blade 15 is not a single device but a range of laptops with various options. You can select from four processors across three generations, five graphics cards, four gaming screens, two RAM configurations, and two storage configurations. The variety of screen options is one of the reasons it often appears in top gaming lists. Additionally, it is noteworthy that the Razer Blade 15 is incredibly compact despite its many options.
The Razer Blade 15 is an ultra-portable gaming laptop boasting an incredibly thin and lightweight design, similar to the LG Gram 16-inch 2-in-1 and 100g lighter than a MacBook Air 16. Despite its compact size, it can still be configured with a powerful Nvidia GeForce RTX 3080 Ti GPU. Typically, incorporating a high-performance GPU like this into an ultrabook form factor would result in a significant performance loss. However, the Razer Blade 15's 110W max power draw for the 3080 Ti GPU is lower than the 165-175W typically used by larger gaming rigs, yet the performance gap is not as significant as one might expect.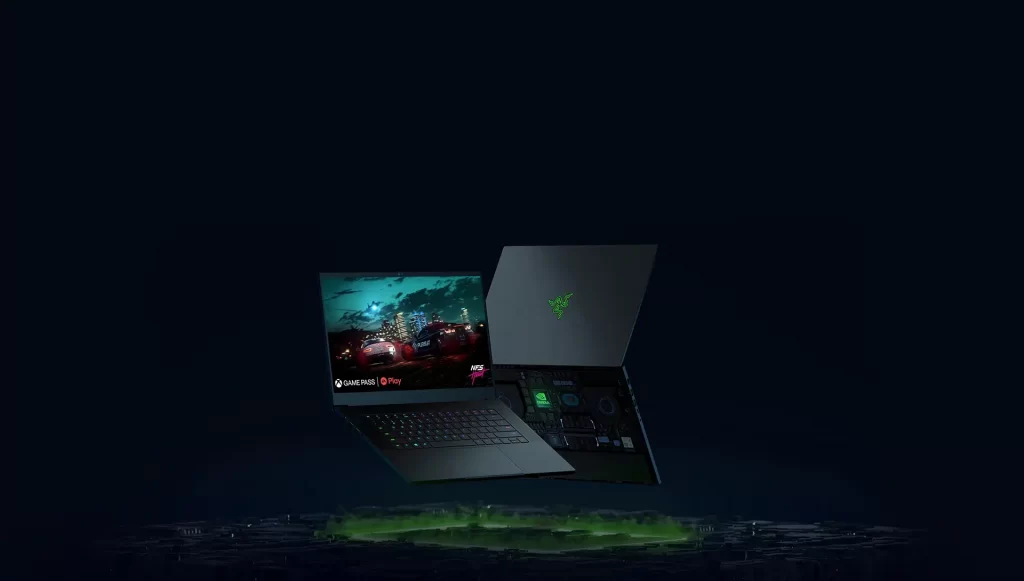 The Razer Blade 15, despite its compact design, still performs well in terms of GPU performance. While synthetic benchmarks may show a performance lag of up to 25 percent compared to some other units, in real-world testing, the Blade 15 performed on par with the 165W 3080 Ti on an Asus ROG Zephyrus Duo 16. This means that it can deliver playable frame rates of 40fps on Cyberpunk 2077 at 1440p with Ray Tracing Ultra settings and over 110fps averages on less demanding games at 1080p Ultra.
SPECIFICATIONS
| | |
| --- | --- |
| CPU | Intel Core i7-12800H |
| Graphics | Nvidia GeForce RTX 3080 Ti |
| RAM | 32GB |
| Display | 15.6-inch 240Hz panel at 2560 x 1440 pixel resolution |
| Storage | 1TB PCIe SSD |
| Operating System | W11 Home |
| Battery | 81Wh battery (4h 54min 1080p movie playback) |
| Weight | 2.1 kg |
| Dimensions | 35.5 x 23.5 x 1.7 cm |
It is powered by the Intel Core i7-12800H CPU, but you can upgrade to an i9-12900H for additional power. However, it's worth noting that the difference in performance may not be significant unless you plan to engage in heavy CPU-dependent activities such as streaming or media encoding. The company also offers models with 11th and 10th Gen Intel CPUs at a lower price, but it is not recommended to opt for these older versions as the 12th Gen CPUs offer a significant performance boost.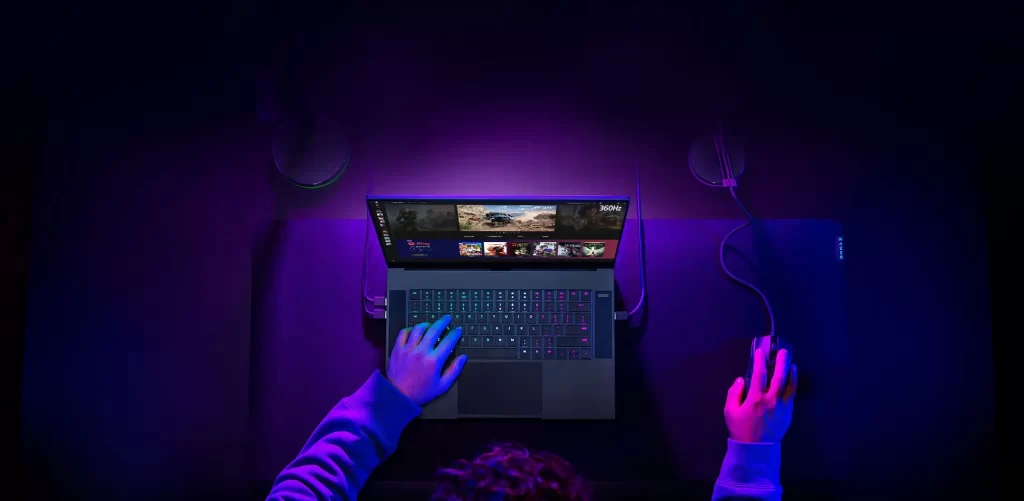 The Razer Blade 15 is a high-performance laptop with a wide range of options, but it comes at a premium price. The retail prices for the 12th Gen models range from $2,199 for a 3060 model to $3,999 for an i9, 3080 Ti model with a 4K 144Hz panel. While it's not the most competitively priced device on the market, it's worth keeping an eye out for sales as the device can be found at a discounted price. The particular model we tested (QHD 240Hz, i7, 32GB RAM, 3080 Ti, 1TB) had an price tag of $3,699 but was available for just $2,899 if you shopped around a bit.
| | | |
| --- | --- | --- |
| | Razer Blade 15 (2022) | Asus ROG Zephyrus Duo 16 |
| PCMark 10 – Overall (score) | 7,126 | 7,114 |
| Cinebench R23 – CPU (Score) | 10,796 | 14,275 |
| Max CPU Temperature (C) | 100 | 85 |
| 1080p movie playback (HH:MM) | 04:54 | 02:50 |
| 3DMark Time Spy (score) | 9,950 | 10,180 |
| F1 2021 – 1080p Ultra (fps Av.) | 116 | 117 |
| CrystalDiskMark Read(MB/s) | 6,907 | 6,552 |
| CrystalDiskMark Write (MB/s) | 4,951 | 4,399 |
It offers a decent battery life, lasting between four and five hours for general work tasks or 1080p movie playback, which is average for this type of device. The trackpad and keyboard are well-designed and comfortable to use. The device also offers a variety of monitor options to choose from, including a FullHD, 360Hz panel; a QHD, 240Hz, DCI-P3 G-Sync monitor; a 4K, 144Hz, DCI-P3 screen; or a 240Hz QHD OLED display, so you can get the perfect visuals for your specific needs.
The Razer Blade 15 has impressive cooling capabilities, and the fan noise is not excessively loud. However, you may experience CPU temperature spikes reaching up to 100 degrees and some thermal leakage on the top keyboard surround, which can get hot to the touch. Despite these minor drawbacks, if you can find the device on sale, it is one of the best gaming laptops available.