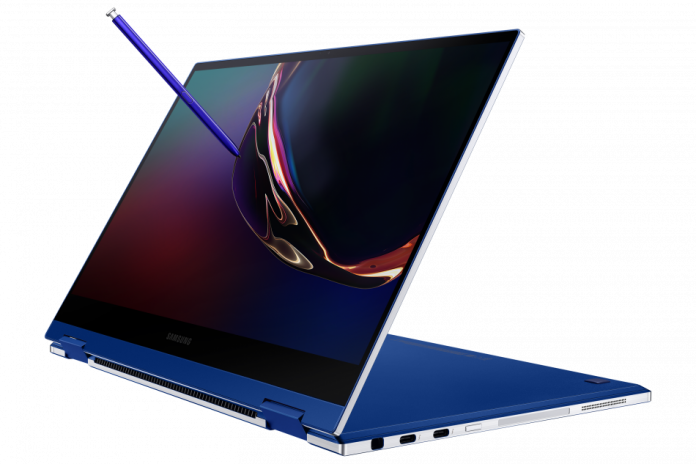 Samsung has announced its return to the UK laptop market after a six-year break and has shown off three high-spec devices that will lead its comeback in the country: the Galaxy Book Flex, the Galaxy Book Ion, and the new Galaxy Book S, powered by Intel processors.
As its name implies, the top-of-the-range Samsung Galaxy Book Flex seems to capitalize on the fame of Lenovo's flexible Yoga laptops with a 360-degree hinge design that allows it to transform through various modes such as a tablet, tent and traditional laptop.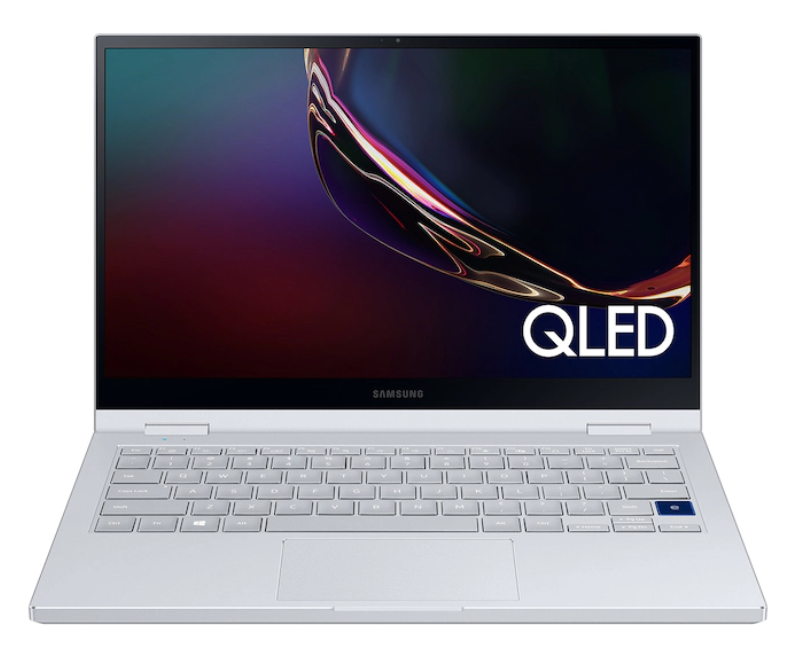 Though, the device's most prominent selling point is its S Pen, which will be well-known to users of Samsung's big-screened Galaxy Note mobile devices. This bundled stylus lets you doodle straight on the device's 13.3in QLED touchscreen. Samsung has also brought along some of its own custom innovations, including Samsung Notes, Voice Note, and Air Command. The Galaxy Book Ion is a more traditional Ultrabook. It comes in two sizes (13.3in and 15.6in), is powered by a 10th-generation of Intel Core i5 processor paired with 8 GB of DDR4 RAM, and supports 512GB built-in storage. As an Ultrabook, it's thin and lightweight too. The 13.3in model measures just 12.9mm thick and tips the scales at about 917g, while the 15.6in version is 14.9mm thick and weighs in at 1.19kg.
The Samsung Galaxy Book S rounds off the UK-bound line-up. Though we've previously seen a Qualcomm powered variant of this device, this latest model is arguably even more impressive as it's the first laptop to use Intel's hybrid Lakefield CPU, which unites Core and Atom CPU cores into a single chip.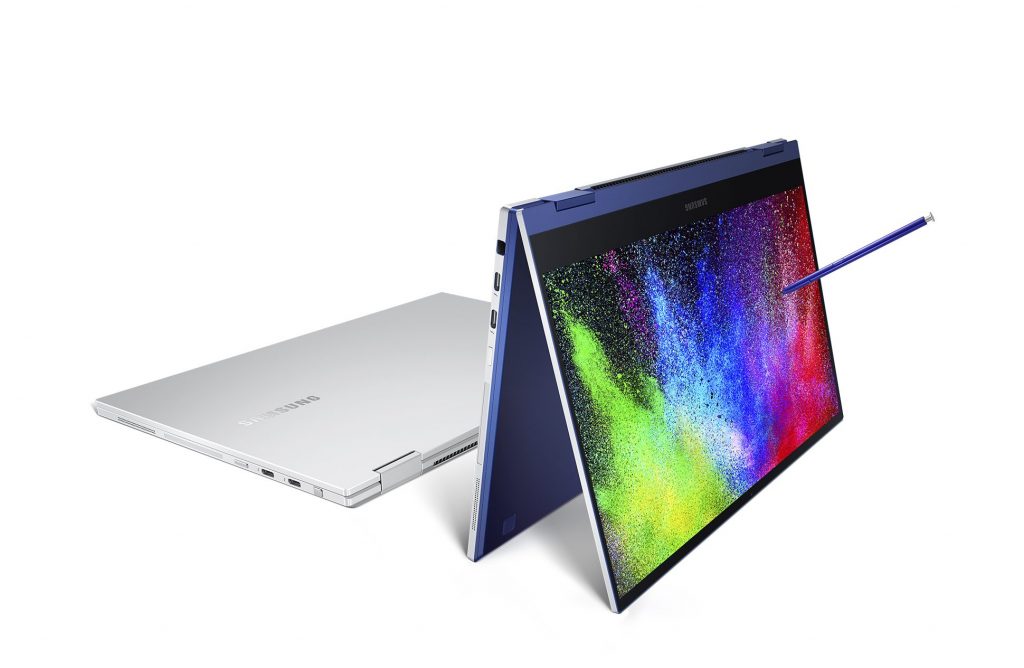 This implies that Galaxy Book S should give the Qualcomm model a run for its money in the battery life comparison, and it also means the notebook comes with support for inbuilt 4G LTE connectivity. The slimline 13.3in laptop comes with onboard Intel UHD Graphics, 8GB DDR4 RAM, and either 256GB or 512GB of eUFS storage space. There's also an option of a microSD card slot for up 1 TB of extra storage space.
The laptop trio is available to buy in the UK now. The top-end Galaxy Book Flex costs £1,349, the Galaxy Book Ion starts from £1,249, and the Galaxy Book S is priced at £999.
Samsung's decision to return to the UK laptop market, particularly at such an uncertain time, is interesting. The firm hasn't given much insight into the move, saying solely in a statement that it has "big ambitions for our return to the UK computing market."
In 2014, when Samsung declared it would be pulling its Windows laptops and Chromebook machines from sale in Europe, the company admitted that it had struggled to compete against the big disruptors in the market – Acer, Apple, Dell, Asus, HP and Lenovo – and said it was instead planning to aim its efforts on its smartphone business and other potential growth domains such as smart home, wearables, and hybrid devices.