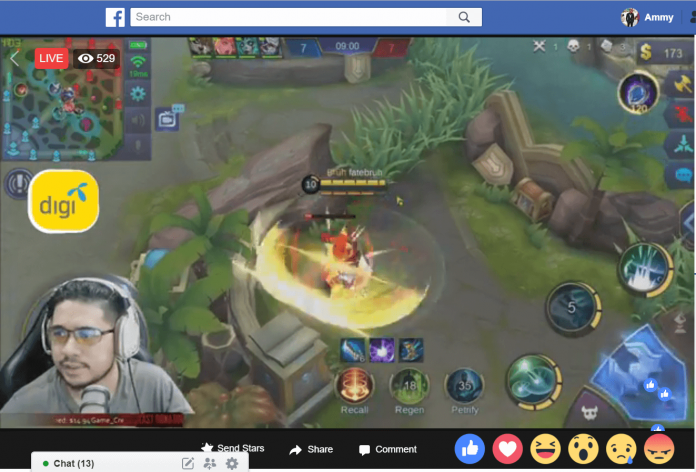 If you like watching people play games, you'll undoubtedly be familiar with the gaming streaming hub Twitch, which boasts more than 15 million active viewers every day and more than two million broadcasters each month. According to a survey in the USA, young adult video gamers spend 3+ hours weekly watching other people play.
Sensing an opportunity, Facebook has launched its own platform to rival other game streaming services, especially Twitch. According to Facebook, this step will make it easier to find shared gaming content. The newly launched dedicated video gaming portal (shortened to fb.gg) serves up a combination of live and pre-recorded streams while tapping into the creators and games you follow, the groups you belong to and the pages you like, to figure out the kind of streams you'd want to watch. Right now, Fb.gg seems to be comprised mostly of live streams of the hugely popular battle royale game Fortnite. Fortnite is one of the most played video games in the world now, and it's led Twitch's most-viewed leaderboard for months.
When you visit the site www.fb.gg, a featured stream will autoplay based on your interest. You can watch other live streams, and search for streams by genre and games. It also tells you how many other people are currently viewing the same stream. You can check out the recommended streamers and see videos that have been watched by your friends. Facebook says the site is still under experiment, but there are some nice additions including esports competition feeds and Instant games for mobile gamers. The Facebook gaming portal also includes content from gaming industry events.
If you're a gaming savvy person and adept at playing a particular game, You can also go live yourself and earn some money. Facebook is launching the Level Up program for gaming content creators. Broadcasters with access to this Level up program will be able to generate revenue from their stream viewers in the form of a virtual currency called Stars. Facebook Stars is the same currency which was launched initially with the name Sparks.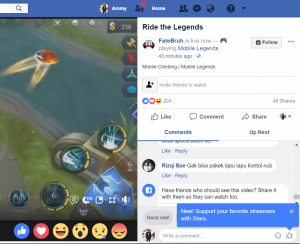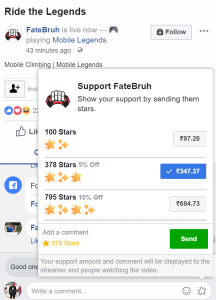 Facebook first announced its monetization program for streamers in January, but now the virtual currency is called Facebook Stars. For each Star a streamer receives, Facebook will pay them $0.01. Stream viewers on the desktop can now give Stars to any creator in the Level Up program. For more information related to the Level up Program, see the instructions here.
There's a clear goal behind this move by Facebook: Facebook is hoping to turn its game streaming into more of a feasible option with better exposure and monetization opportunities. The platform is under testing, and It's still a long way off from attracting a host of superstar broadcasters like Ninja, but it might have a more extensive influence going forward.