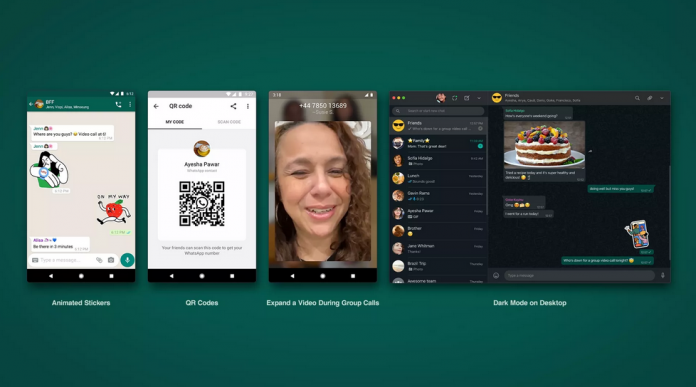 WhatsApp is now used and enjoyed by more than 2 billion people around the globe. In a recent blog post, WhatsApp has announced new features that will be available to its app users in the coming weeks. Among these, one of the features is the ability to add new contacts using QR codes. It means you'll shortly be able to add WhatsApp contacts by scanning a QR code, rather than typing in their name and phone number.
According to WhatsApp, "We are making it easier than ever to add a new contact. Soon when you meet someone new, you will be able to scan their QR code to add them to your contacts. No more tapping in their digits one at a time."
Besides this, Whatsapp is also adding several new tools WhatsApp is adding, including a dark mode for its web and desktop version.